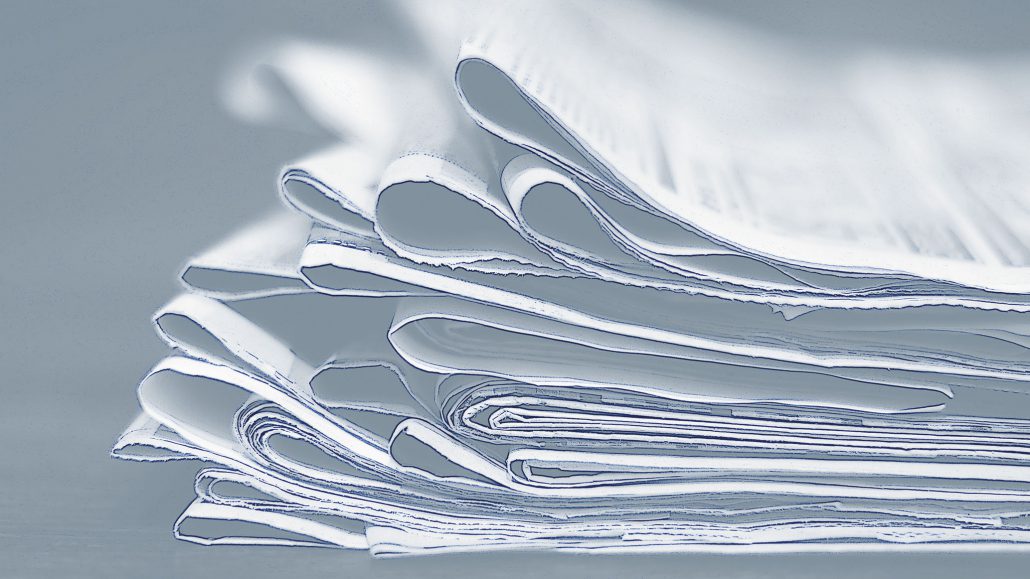 Ønsker du å få tilsendt medieoppsummeringane våre direkte på epost? Send ein epost til afa(a)eos-utvalget.no
---
---
Nederlandske evalueringskomite har vurdert den nye nederlandske e-lova
Dessverre så er ingenting publisert om dette på engelsk enno, så følgande er basert på Google translates omsetjing av artikkelen i Volkskrant – ta derfor nokre atterhald:
Evalueringskomiteen slår fast at lova har manglar og bør endrast. Nokre av tilrådingane følger:
Alle former for bulkinnsamling bør bli behandla på same måte uavhengig av kor dataa kjem frå.
Slutt å gjer forskjell på metadata og innhaldsdata.
Innfør fleire tryggleiksmekanismer når data blir delt med samarbeidande tenester i utlandet
For nederlandsk-kyndige:
(Volkskrant – avis) Evaluatiecommissie: inlichtingenwet schiet tekort
(Kommentar til evalueringsrapport frå kontrollorganet CTIVD) Waarborgen voor effectief toezicht zijn noodzaak
(Kommentar til rapporten frå «førehandskontrollorganet TIB) Reactie TIB Evalutie Wiv 2017
---
Trump har gått av, Biden er no USAs president
(The Hill) Trump says he is declassifying more documents in Russia probe
(Washington Post – kronikk) A former president Trump won't 'need to know.' Cut off his intelligence.
(Guardian) Historians having to tape together records that Trump tore up
(Klassekampen) Advarer mot ny terrorlov – USAs krig mot terror har vært en 20 år lang katastrofe. Nå frykter eksperter at Joe Biden vil hente terrorkrigen hjem.
(The Atlantic) Joe Biden Has a Europe Problem
(Politico) The 'deep state' of loyalists Trump is leaving behind for Biden
(Forsvarets forum) Forventer økt spenning i norske nærområder under Biden
(Reuters) Biden will seek to extend New START treaty, unclear for how long
(NUPI – Internasjonal politikk) Spesialnummer om "Hva nå USA?"
(USA Today) Trump pardons former adviser Stephen Bannon
(Reuters) Anti-fascist protesters vandalize buildings in Portland and Seattle
(High North News) Påtroppende amerikansk forsvarsminister håper samarbeidet med Russland i Arktis vil fortsette
(NBC News) Senate confirms Austin as first Black defense secretary
(Washington Post) Biden administration to seek five-year extension on key nuclear arms treaty in first foray with Russia
(VG) Bidens atom-frist: Må bli enig med Putin innen to uker
(NRK – kronikk av Kai Eide) Afghanistan er en hard nøtt for Biden
---
USAs nye e-sjef
(The Hill) Senate confirms Biden's intel chief, giving him first Cabinet official
(Politico) 'Simply no place for politics' in intelligence work, Biden's spy chief nominee will say
(Defense One) Intelligence Community's Biggest Challenge Is Restoring 'Trust and Confidence,' Biden's ODNI Pick Says
(Reuters) Biden intelligence pick favors 'aggressive' stance on China threat
---
Etterspelet etter åtaket på Kongressen og riksrettssaka mot Trump
(BBC) Trump impeachment: Senate trial poised to start next week
(Politico) FBI investigating whether woman stole laptop from Pelosi's office to sell it to Russia
(UiO C-REX – Center for Research on Extremism) The U.S. Capitol storming was a victorious display of white supremacism. What should we be watching in the near future?
(Washington Post) A heavy-metal guitarist, the alleged leader of a Colorado paramilitary training group and two ex-military militia members from Ohio have been charged with allegedly taking part in the riot at the Capitol last week, as the FBI ratchets up its investigation into the role extremist groups played in storming the building.
(NBC News) Trump should not be prosecuted for Capitol riot incitement, former FBI Director James Comey says
(Forskersonen – kronikk) Donald Trumps forsøk på å omgjøre valgresultatet minner om selvkupp vi kjenner fra Latin-Amerika. Hvordan kom vi hit, og hvor går veien videre?
(Buzzfeed News) "If They Won't Hear Us, They Will Fear Us": How The Capitol Assault Was Planned On Facebook
(New York Times) 'A Total Failure': The Proud Boys Now Mock Trump
---
Spesiell NSA-utnemning og bråk i CIA før Biden tok over
(Washington Post) Acting defense secretary orders NSA director to immediately install former GOP operative as the agency's top lawyer
(Defense One) Biden's NSA May Face Legal Fight Over Trump-Installed Lawyer
(Washington Post) Former GOP operative Michael Ellis placed on administrative leave from NSA's top lawyer job
(Axios) CIA Director Gina Haspel threatened to resign in early December after President Trump cooked up a hasty plan to install loyalist Kash Patel, a former aide to Rep. Devin Nunes (R-Calif.), as her deputy
---
I djupna om NSA
(Journal of National Security Law and policy) The NSA's New SIGINT Annex
---
Navalnij blei gripen då han kom tilbake til Russland
(BBC) Poisoned opposition leader held after flying home
(Guardian) Kremlin could try to keep Navalny locked away for years
(BBC) EU and US demand release of poisoned Putin critic
(CNN) Kremlin critic Alexey Navalny was ordered to remain in custody for 30 days during a surprise hearing in Russia on Monday, less than 24 hours after he returned to the country and five months after he was poisoned with the nerve agent Novichok.
(Guardian) Russia detains Navalny aides and warns over Saturday protests
---
Spionsikta på frifot
(NRK) Spionsiktet 51-åring satt fri mot meldeplikt. Harsharn Singh Tathgar er siktet for å ha solgt informasjon til Russland. Nå er det ikke lenger fare for at han kan ødelegge bevis, mener PST.
---
Om teieplikt på Stortinget
(Aftenposten) Stortinget ville ikke behandle om Rødt brøt regelverket om hemmelighold
---
Fengselsdom etter trugslar mot stortingsrepresentant
(NRK) Dømt til fengsel for Facebook-trusler mot Jon Helgheim
---
Interessant frå tidlegare utvalsmedlem om Bertheussen-dommen
(Forskersonen – kronikk av Professor Inger Marie Sunde) Kunne Laila Bertheussen blitt dømt om saken skjedde for 15 år siden?
---
Forslag til nytt cybertryggleiksdirektiv frå EU
Les meir hos Stortingets EU/EØS-nytt
---
EOS-relaterte korona-nyhende
(ZD Net) Hackers 'manipulated' stolen COVID-19 vaccine data before leaking it online
---
Dommen mot Bertheussen
(Filter nyhter) 5 utdrag fra dommen: «Du kan skrive om pulveret, men du har det ikke fra meg»
---
---
Andre saker:
(TV2 – Danmark) Ung italiener anholdt for at planlægge terrorangreb inspireret af Utøya
(Expressen) Migrationsverket vill utvisa en högerextremist i 20-årsåldern till Estland. Utvisningen kommer efter att Säkerhetspolisen vänt sig till myndigheten för att få ut honom ur landet
(VG) Stortinget skjerper sikkerheten: Manglet obligatorisk totrinns verifisering på e-post
(RUSI – britisk tenketank) Underwater Drone Incidents Point to China's Expanding Intelligence Gathering
(New York Times) 'There Is No Safe Area': In Kabul, Fear Has Taken Over
(SVT) Dokument avslöjar: Frankrike visste allt om folkmordet i Rwanda
(Aftenposten – kommentar om ny CDU-leiar i Tyskland) Putin kan få en ny venn i Vesten
(Pressemelding frå USAs justisdepartement) U.S. Army Soldier Arrested For Attempting To Assist ISIS To Conduct Deadly Ambush On U.S. Troops
(CNN) Foreign fighters were meant to leave Libya this week. A huge trench being dug by Russian-backed mercenaries indicates they plan to stay
(Axios) U.S. declares China's actions against Uighurs «genocide»
(Digi) Ny protokoll skal gjøre internett sikrere og raskere: Nettleseren Brave først ute med «ekte» støtte
(Swissinfo) A special public prosecutor has been named in connection with the Crypto spying affair involving manipulated encryption devices which the CIA and the German intelligence agency used to spy on half the world.
(CNN) DOJ closes insider trading investigation into Sen. Richard Burr – Den tidlegare leiaren av Senatets etterretningskomité måtte gå av som leiar der etter at det kom fram at han var mistenkt for å selja aksjer som følge av at han fekk «korona-etterretning». No er saka lagt bort
---
(Reuters) China imposes sanctions on 28 Trump-era officials including Mike Pompeo and Steve Bannon for interfering 'in China's internal affairs'
(NTB) Irans øverste leder truer Trump med hevn
---
(Berlingske) Spiontopchef står frem efter års tavshed: »Min retfærdighedssans gør, at jeg ikke kan ligge inde med den viden, jeg har«
(Breaking Defense) NGA Faces Tech, Policy Hurdles To AI For Target Recognition
(Guardian) Russia committed human rights violation in Georgia war, ECHR rules
(The Intercept – kommentar) Biden Should End Espionage Act Prosecutions of Whistleblowers and Journalists
(Al Jazeera) Deadly twin suicide attack hits central Baghdadf
---
Nyheiter frå Stortinget og Regjeringen:
Statsråd Henrik Asheim svarer her stortingsrepresentant på sitt skriftlege spørsmål om «Norske høyere utdanningsinstitusjoner opplever stor søkning fra land som Kina, Russland og Iran. etterretningsvirksomheten fra Russland, Kina og Iran utgjør den største trusselen, i følge PST, kunne vi lese i Dagbladet august 2020. Er dette en situasjon som bekymrer statsråden, og hva vil statsråden gjøre for at utdanningsinstitusjonene er i stand til effektivt å ivareta nasjonal sikkerhet?»
(Regjeringen.no) Forum om muslimfiendtlighet etablert
---
Ønsker du å få tilsendt medieoppsummeringane våre direkte på epost? Send ein epost til afa(a)eos-utvalget.no