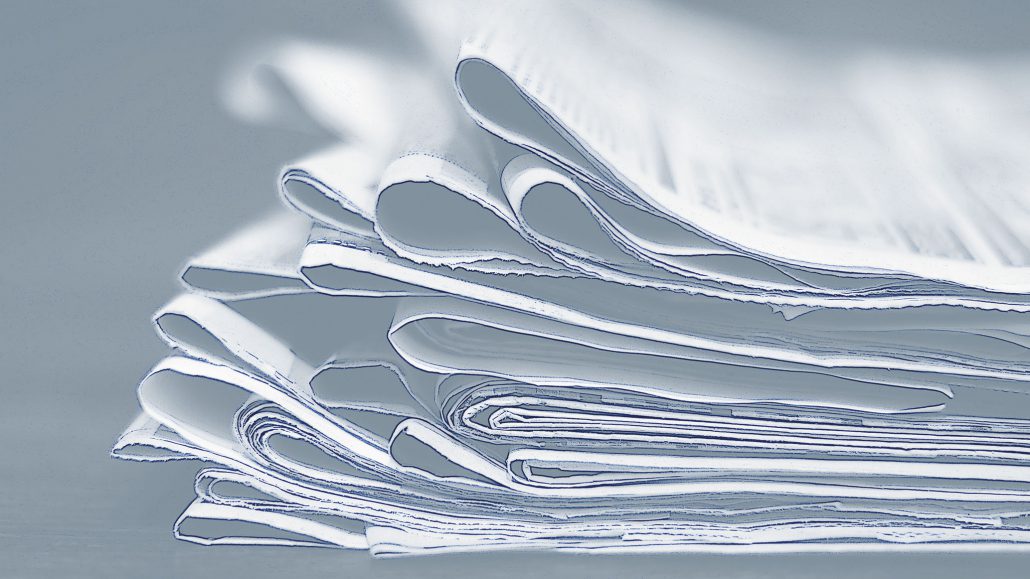 Ønsker du å få tilsendt medieoppsummeringane våre direkte på epost? Send ein epost til afa(a)eos-utvalget.no
---
---
Debatten om TI held fram
(NRK beta) Jurister mener en rettslig analyse om Etterretningstjenestens overvåkningssystem feiltolker to sentrale EU-dommer. Forsvarsdepartementet svarer at de har sitt på det rene.
Veldig relevant frå Sverige om deira svar på TI – FRA-lagen – og føremålsgliding:
(Sveriges Radio) Regeringen föreslår att utländsk säkerhetstjänst ska kunna få direktåtkomst till personuppgifter som finns hos Försvarsmakten och Försvarets radioanstalt, FRA.
(Sveriges Radio) "Bristerna i FRA-lagen borde åtgärdas innan den utökas"
(Sveriges Radio) Förslag om utökad FRA-lag får kritik
---
Oppsiktsvekkande sak frå NRK
(NRK) POT kalte inn norske muslimer til Oslo Plaza etter terroren 11. september
---
Viktig oppdatering til Iphone og Ipad og bakgrunnen for det
(New York Times) Apple Issues Emergency Security Updates to Close a Spyware Flaw. Researchers at Citizen Lab found that NSO Group, an Israeli spyware company, had infected Apple products without so much as a click.
(Guardian) Israeli spyware firm targeted Apple devices via iMessage, researchers say
(Reuters) Cyber arms dealer exploits new iPhone software vulnerability, affecting most versions, say researchers
---
Ny avtale mellom USA, Storbritannia og Australia har ført til bråk
(Washington Post) U.S. will share nuclear submarine technology with Australia as part of new alliance, a direct challenge to China
(BBC) Aukus: UK, US and Australia launch pact to counter China
(Guardian) What is the Aukus alliance and what are its implications?
(BBC) China denounces US-UK-Australia pact as irresponsible
(New York Times) The United States says it gave France only a few hours' notice of defense deal that Paris called a 'knife in the back.'
(NTB) Fransk raseri etter australsk atomubåt-beslutning
(Guardian) Aukus deal showing France and EU that Biden not all he seems
---
Om den danske "FE-skandalen"
(SVT) Försvarsminister Peter Hultqvist (S) kommer nästa torsdag 23 september för tredje gången till riksdagens försvarsutskott för att svara på frågor om vad som hänt efter SVT:s avslöjande om att amerikanska underrättelsetjänsten via Danmark spionerat på svenska politiker.
(Danmarks Radio) Enhedslisten sender usædvanlig mail om spionagesag til nabolande: 'Absurd, at man skal sladre til Merkel'
---
Interessant debattinnlegg frå tidlegare PET-sjef i Danmark der han kritiserer politikarane for ikkje å ta Danmarks kontrollorgan for E-tenestene på alvor
---
Oppsiktsvekkande sak om USAs forsvarssjef og eks-president Trump frå USA
(Washington Post) Top general was so fearful Trump might spark war that he made secret calls to his Chinese counterpart, new book says
(Washington Post) New disclosures show how Gen. Mark A. Milley tried to check Trump. They could also further politicize the military.
(BBC) US general defends 'secret' phone calls with China
Relevant sak om mogleg bråk i Washington i helga:
(CNN) The September 18 right-wing rally in Washington, DC, has brought a new wave of concern about more potential violence on Capitol Hill as law enforcement prepares for a variety of scenarios.
---
Afghanistan
(New York Times) Times Investigation: In U.S. Drone Strike, Evidence Suggests No ISIS Bomb
(Wall Street Journal) U.S. Spies See Signs of al Qaeda Fighters Returning to Afghanistan
(Defense One) How Equipment Left In Afghanistan Will Expose US Secrets
(BBC) Taliban leaders in bust-up at presidential palace, sources say
(BBC) Afghanistan crisis: Taliban kill civilians in resistance stronghold
(Expressen) Journalisterna torterades av talibanerna: «Slog med allt de hade»
Relevante saker:
(New York Times) The Legacy of America's Post-9/11 Turn to Torture
(NTB) Første hemmelige terrordokument offentliggjort i USA
---
Interessant forslag om kontrollreform i USA
(Just Security) The Executive Branch Needs Intelligence Oversight Reform
---
Absolutt verdt å lesa i The Guardian
(Guardian) 'Every message was copied to the police': the inside story of the most daring surveillance sting in history
---
Krypteringskrigen
(BBC) The Metropolitan Police commissioner has accused tech giants of making it harder to identify and stop terrorists.
---
Om ny regjering og valet
(Forsvarets Forum) I en rødgrønn trepartiregjering kan Senterpartiet fort få forsvarsministeren. Men Arbeiderpartiet har også flere sterke kandidater.
(Politiforum) Disse kan bli vår nye justisminister
(Forsvarets Forum) Arbeiderpartiet, Senterpartiet og Sosialistisk Venstreparti sier alle at de vil styrke Forsvaret, men på flere punkter er de uenige om hvordan.
(Forsvarets Forum – analyse av Aslak Bonde) SV er blitt mindre enn ventet og Rødt har få maktmidler. Forsvars- og sikkerhetspolitikken omtrent som før.
(Dagbladet) «Spioner» skal inn på Stortinget
---
---
Andre saker:
(NRK) Russiske militære styrker øver lenger vest: Norge krever åpenhet av Russland
(Forskning.no) Forsvarets forskningsinstitutt (FFI) skal forsøke å kartlegge om valget ble utsatt for forsøk på påvirkning av informasjon fra utenlandske aktører.
(Scientific American) New Encryption Technique Better Protects Photographs in the Cloud
(Forsvarets Forum – kronikk av Anders Romarheim) At Vesten ikke vant krigen mot terror betyr ikke at motpartene i terrorkrigen vant den.
(Defense One) The U.S. Should Get Serious About Submarine Cable Security
(CNN) Japan's defense minister draws red line in island dispute with China
(Reuters) German police arrest four over synagogue attack plan
(Jyllands-Posten) Stadigt flere højreradikale flytter fra Vesttyskland til det gamle DDR. Her er mange »patrioter«, og her føler de sig godt tilpas, fortæller de i interview med Jyllands-Posten. Ifølge efterretningschefen er målet et nationalsocialistisk Tyskland.
(BBC) Paris attacks trial: Abdeslam blames France for bombing IS
(NTB) Konflikten trappes opp på Korea-halvøya – Få timer etter at Nord-Korea sendte to missiler ut i Japan-havet, svarte Sør-Korea med samme mynt.
(Sveriges Radio) Västsvensk spion döms till fängelse: Fara för Sveriges säkerhet
(BBC) EU must step up and build defence – von der Leyen
(New York Times) Ex-U.S. Intelligence Officers Admit to Hacking Crimes in Work for Emiratis
(Forsvarets Forum) Advarer mot terror fra verdensrommet
(Aftenposten) Hemmelig Facebook-rapport: Trollfabrikker når 360 millioner mennesker hver uke
---
Vekas podkasttips:
(NSM) Sikkerhetsledelse og hjemmekontoret og Hva er Pegasus og bør vi bekymre oss?
(FFI) Terrorforskerne del 1: Bin Ladens harddisk og Terrorforskerne del 2: Hvordan blir fremtidens terrorangrep?
---
Ønsker du å få tilsendt medieoppsummeringane våre direkte på epost? Send ein epost til afa(a)eos-utvalget.no