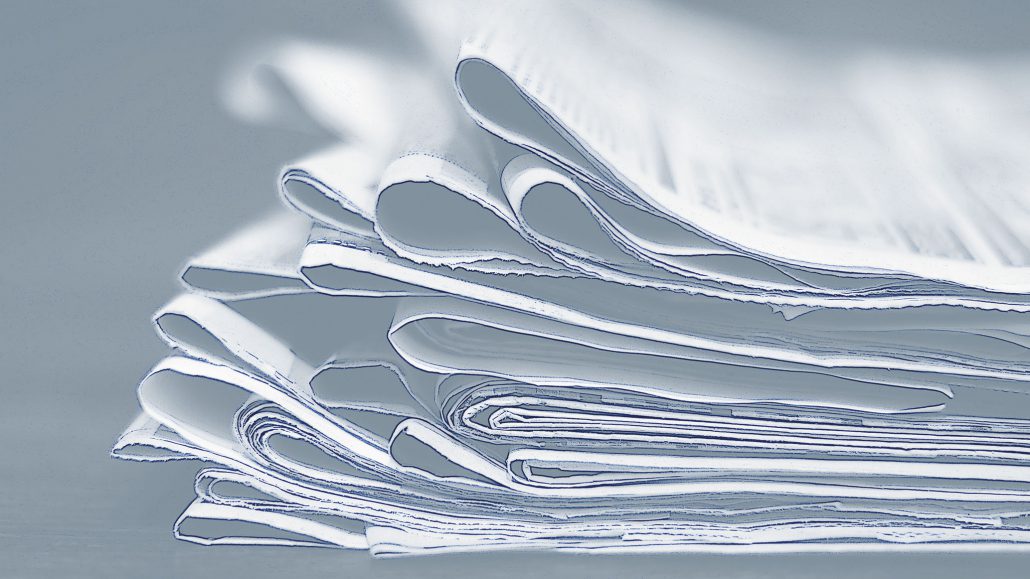 Ønsker du å få tilsendt medieoppsummeringane våre direkte på epost? Send ein epost til afa(a)eos-utvalget.no
---
---
Har du Iphone og/eller Ipad og ennå ikkje har oppdatert til IOS 14.4? Oppdater no!
(Dinside) Tetter alvorlige sikkerhetshull
---
Mogleg forsøk på høgre-ekstrem terror i Sverige
(VG) Sverige: Politiaksjon på skole etter at mann med øks skal ha tatt seg inn – elev skadet
(Aftonbladet) Yxmannen i Varberg på sociala medier: "Våga vara svensk"
(Expo – nettside om høgre-ekstremisme) Yxmannen i Varberg delade klipp om skolmördare
Få siste nytt om saka i lokalavisa Hallands Nyheter her.
---
Canadas førehandskontroll-organ med EOS-tenestene har publisert sin fyrste årsrapport
Du kan mellom anna lesa om:
Korleis Canada har sett opp sitt førehandskontrollsystem på sida av dei vanlege domstolane.
I andre halvår av 2019, kor kontrollorganet fyrst starta opp, blei 7 av 9 saker dei fekk på bordet av regjeringa kategorisert som «reasonable», mens det både var ein «partially reasonable» og ein «not reasonable»
Les heile 2019-rapporten til Office of the Intelligence Commissioner her
---
Arrestasjonen av Navalnij og demonstrajonar i mange russiske byar førre helg
(VG) Aleksej Navalnyjs kone blant 3068 pågrepne: − Putin er redd demonstrantene
(Moscow Times) Billion-Dollar Palace in Navalny Investigation 'Doesn't Belong to Me,' Putin Says
(Reuters) Russian court keeps Kremlin critic Navalny in jail despite outcry
(Aftenposten – innlegg av Helsingforskomiteen) Forrige ukes ulovlige hasterettssak har for alvor vist hvor langt russiske myndigheter er villige til å gå for å ta Aleksej Navalnyj. Her er seks grunner til at regimet avslører seg selv.W
(Foreign Policy – kommentar) Navalny's Bravery Is Unlikely to Shift Putin's Entrenched Power
---
Gode atomvapen-nyheiter
(NRK) Russland og Nato enig om å forlenge avtale om strategiske atomvåpen
---
Interessant sak om Forsvaret og smittevern
(Filter Nyheter) «Uforsvarlig» og «uakseptabelt»: FHI slaktet regjeringens plan for «Joint Viking»
(NRK) Militærøvelsen «Joint Viking» avlyses
---
Korona-opptøyer i fleire land
(TV2 – Danmark) Tre anholdt efter afbrænding af dukke af statsministeren – bagmand på fri fod
(Politiken) De er klædt i sort og oplyser natten med pyroteknik. 'Men In Black' er navnet på et netværk af selverklærede frihedsaktivister, der er søgt væk fra nettet og ud i gaderne for at bekæmpe coronarestriktioner, stoppe tvangsvaccination og brug af mundbind.
(Washington Post) Violence erupts in Israel's ultra-Orthodox neighborhoods over covid restrictions
(Washington Post) Riots explode across Netherlands over covid restrictions, Dutch leader brands protesters criminals
(NRK) Over 150 pågrepet i nye koronaopptøyer i Nederland
(VG) Over 200 skadet i coronaopptøyer i Libanon
---
Påstand om KGB og Trump
(Guardian) 'The perfect target': Russia cultivated Trump as asset for 40 years – ex-KGB spy
---
Etterspelet etter åtaket på Kongressen, fare for terror i USA og riksrettssaka
(Buzzfeednews) A New Terror Advisory Warns Of More Potential Right-Wing Extremist Attacks
(New York Times) Capitol Riot Puts Spotlight on 'Apocalyptically Minded' Global Far Right
(CNN) Capitol rioter charged with threatening to 'assassinate' Rep. Ocasio-Cortez
(BBC) Trump impeachment: Senate trial delayed until next month
(New York Times) Republicans Rally Against Impeachment Trial, Signaling Likely Acquittal for Trump
(Associated Press) The Justice Department's inspector general is launching an investigation to examine whether any former or current department officials "engaged in an improper attempt" to overturn the results of the 2020 presidential election.
(CNN) Marjorie Taylor Greene indicated support for executing prominent Democrats in 2018 and 2019 before running for Congress
(Washington Post) The commander of the D.C. National Guard said the Pentagon restricted his authority ahead of the riot at the U.S. Capitol, requiring higher-level sign-off to respond that cost time as the events that day spiraled out of control.
(Filter Nyheter) Terrorister i uniform: Flere av angriperne i Kongressen har bakgrunn fra politiet og militæret
---
Kina-trugselen mot Taiwan
(BBC) Taiwan reports large incursion by Chinese warplanes for second day
(Reuters) Taiwan air force flexes muscles after latest Chinese incursion
(Financial Times) Chinese warplanes simulated attacking US carrier near Taiwan
(BBC) China warns Taiwan independence 'means war' as US pledges support
(Reuters) Taiwan tensions don't need to lead to 'anything like confrontation': Pentagon
---
Skal PST få større mandat?
(NTB) KS vil gi PST ansvaret for sikkerheten til lokalpolitikere
---
---
Andre saker:
(VG) Manshaus må betale høyere erstatning
(NTB) Regjeringen lanserer tiltak mot konspirasjonsteorier om antisemittisme
(Aftenposten – kronikk av Oslos byrådsleiar og byråd for integrering) 20 år etter drapet på Benjamin Hermansen er rasismeproblemet større og synligere
(Daily Mail – bruk ekstra kjeldekritikk med denne avisa) 'Licence to kill' has 'no limits': MI5 can authorise informants to commit most serious crimes including murder, kidnap and torture, court hears after challenge by human rights groups
(New York Times) C.I.A. Warns Former Officers About Working for Foreign Governments
(BBC) Singapore boy held for Christchurch-inspired mosque attack plot
(NTB) Internasjonal politiaksjon har satt verdens mektigste datakrimverktøy ut av spill
(Forsvarets Forum) Forsvarssjefen om Afghanistan: Venter på Biden. Natos militærråd diskuterte tre scenarier for veien videre i Afghanistan.
---
(NTB) Nato-sjef Jens Stoltenberg har snakket med Joe Biden for første gang siden innsettelsen
(BBC) Biden raises election meddling with Putin in first phone call
(Doku – svensk nettside som spesialiserer seg på journalistikk om jihadisme) Säpo vill att ytterligare en radikalislamist ska utvisas
---
(MIT Tech Review) Lunik: Inside the CIA's audacious plot to steal a Soviet satellite. How a team of spies in Mexico got their hands on Russia's space secrets—and tried to change the course of the Cold War.
(C4ISRNET) How the intelligence community is tapping into commercial radio frequency data
(BBC) Chinese and Indian troops 'in new border clash'
(Associated Press) Witnesses: Eritrean soldiers loot, kill in Ethiopia's Tigray
(NRK) Forsvarsministeren sammenlignet fagforbund med en sekt: – Uakseptabelt, sier forbundsleder
(Dagen) Da biskopen besøkte fengselet, kom han med et budskap som skulle forandre spiondømte Frode Berg
(Guardian) Avril Haines's unusual backstory makes her an unlikely chief of US intelligence
(New York Times) Intelligence Analysts Use U.S. Smartphone Location Data Without Warrants, Memo Says
(Associated Press) Russian hack of US agencies exposed supply chain weaknesses
(Associated Press) Woman sentenced in scheme to offer information to Russia
(New York Times) K.G.B. Museum Closes; Lipstick Gun and Other Spy Relics Go on Sale
(Reuters) Suga says he and Biden agree to strengthen U.S.-Japan alliance
(Foreign Affairs) Trump's Long Shadow and the End of American Credibility
---
(France 24) Suspected jihadist attacks on army in Mali kill six soldiers
(Washington Post) France says it bombed an 'armed terrorist group.' Witnesses say it was a wedding.
---
(Intelligence Online) Seoul reforms intelligence to build bridges with Pyongyang
(BBC) Iran arrests US dual national on spying charges
(Bellingcat) The QAnon Timeline: Four Years, 5,000 Drops and Countless Failed Prophecies
(Associated Press) Heavy fighting erupts in Somali town near Kenyan border
(Deutsche Welle) Tajik IS cell member in Germany jailed for 7 years
---
(NSM) Grunnleggende nasjonale funksjoner er et sentralt begrep i den nye sikkerhetsloven, og mange har savnet en oversikt over dette begrepet, og prosessene rundt utpeking av GNFer. Nå har vi samlet den viktigste informasjonen på en side.
(NSM podkast) Er utenlandske etterretningstjenester amatører?
---
Ønsker du å få tilsendt medieoppsummeringane våre direkte på epost? Send ein epost til afa(a)eos-utvalget.no