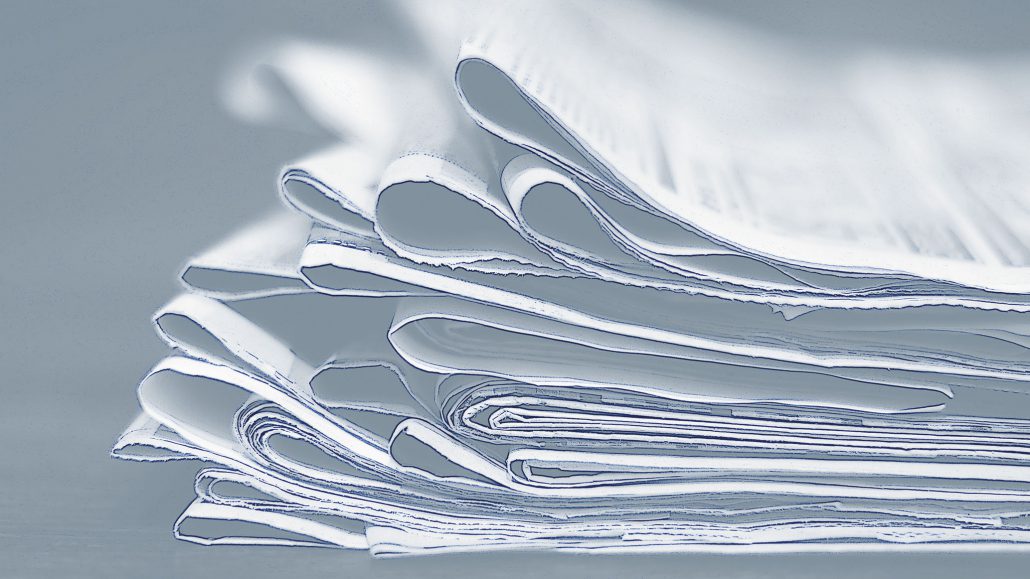 Ønsker du å få tilsendt medieoppsummeringane våre direkte på epost? Send ein epost til afa(a)eos-utvalget.no
---
Den nye E-sjefen har begynt i jobben
(Forsvarets Forum) Nils Andreas Stensønes (56) overtar jobben etter Morten Haga Lunde.
(Dagens Næringsliv – portrett) E-sjefen mener USA er mer stabile enn vi tror
(VG) Den avtroppende sjefen for E-tjenesten, Morten Haga Lunde, tror ikke at Russland eller Kina ønsker å starte noen militær konflikt, men sier at landene vil fortsette å bruke midler som ligger helt opp mot grensen for krig.

---
Norsk politi skal gå med våpen i nokre veker framover
(NRK) Politiet bevæpner seg etter økt fare for terrorangrep
---
Etterspelet etter presidentvalet i USA
(Aftenposten) Trump med uklare påstander om valgseier og fusk: – Dette er en stor svindel
(TV2) Valgobservatører: – Trump har grovt misbrukt sin posisjon
(Washington Post) Trump's campaign and family boost bogus conspiracy theories in a bid to undermine vote count
(The Atlantic) The President Confirms the World's Fears
(NTB) Leder av USAs valgkommisjon: – Nå er det nok, herr president
(New York Times – kommentar) Is America becoming a failed state?
(The Guardian – kommentar) Trump may have broken his own record for most dangerous lies in one speech
(Washington Post) Philadelphia police detain two after tip about armed group at ballot-counting site
(Guardian) Steve Bannon banned by Twitter for calling for Fauci beheading
(NBC News) Long at odds with Trump, Defense Secretary Esper has prepared a resignation letter, officials say
(The Hill) Talk grows of Trump firings at Pentagon, CIA
(Faktisk.no) Feilinformasjon om valgfusk i USA florerer i Norge
(Filter Nyheter – tråd) De har hele tiden vært en viktig del av Donald Trumps presidentskap og ideologiske omland, selv om noen har hatt vanskelig for å se forbindelsene. I natt ble det enda litt tydeligere.
(Nextgov) Robocalls Told at Least 800,000 Swing State Residents to 'Stay Home' on Election Day. The FBI Is Investigating.
(Politico) Initial signs point to surprisingly hack-free election, but risks remain
Relevante saker:
(The Atlantic) QAnon Is Winning. Conspiracy thinking in America had a huge night on Tuesday.
(Guardian/ABC Nyheter) QAnon-tilhenger Marjorie Taylor Greene valgt inn i kongressen
(Faktisk.no) Bakgrunn: Dette er QAnon i Norge
---
Terroråtaket i Wien
(Guardian) Vienna attack: arrests made after four killed in 'Islamist terror' shooting
(Guardian) Austria terror attacker 'pretended he had given up jihadism'
(Aftenposten) Østerrikes kansler etter terroren i Wien: Et angrep mot vår måte å leve på
(BBC) Vienna attack: Austria admits failing to act on Slovak warning on gunman
(Berlingske) Terroristen i Wien jagtede panikslagne bargæster gennem gaderne. Et offer vendte han tilbage til – og skød igen
(Guardian) Does Vienna attack signal new wave of jihadist terrorism?
(The Local – Austerrike) Austria set to close 'radical' mosques after Vienna terrorist attack
(NTB) Wiens anti-terrorsjef går av
(NBC News) Police arrest 14 people after gunman kills four in Vienna
(BBC) UK terrorism threat level raised to 'severe'
(Associated Press) Austria plans intelligence agency reforms after attack
---
Snowden vil bli russisk
(New York Times) Edward Snowden, Expecting a Child, Will Seek Russian Citizenship
---
Om Russland, USA, Noreg og Arktis
(The Barents Observer) Russia exercises long-range radio-electronic warfare on Kola
(Klassekampen) USA ønsker nye baser i Norge
(Klassekampen) SV og Rødt reagerer kraftig på planen om nye amerikanske baser i Norge
---
Om Putin
(Reuters) New bill set to expand Russian ex-presidents' immunity from prosecution
(NTB) Russland avviser rykte om at Putin vil gå av
---
Frankrike og Tyrkia i tottane på kvarandre
(Guardian) Macron criticises Turkey's 'imperial inclinations' as row between countries escalates. In an interview with al-Jazeera, the French president also tried to calm tensions with the Muslims world over caricatures of the prophet Muhammad
---
Interessant sak om innhenting av informasjon frå mobiltelefonar
(NRK beta) Feil i analyseverktøy gjør at Politiet må gjennomgå minst 57 straffesaker
---
Frykt for borgarkrig i Etiopia
(Guardian) Ethiopia's PM says airstrikes launched against targets in restive Tigray region
(BBC) Tigray crisis: Why there are fears of civil war in Ethiopia
---
---
Andre saker:
(SVT) Fyra svenska IS-kvinnor på väg hem till Sverige
(Intelnews) COVID-19 is changing the map of cyber-crime activity, says British spy agency
(Sydsvenskan) Terrordåd befaras i Sverige – polisen höjer beredskapen
---
(ZD Net) Apple has patched the three zero-days with today's release of iOS 14.2.
(Digi) Google avslører nulldagssårbarhet i Windows – blir utnyttet av hackere. Microsoft mener de fikk for kort frist.
---
(Inside Telecom) Altibox-fiberen fra Hirtshals har landet i Larvik
(BBC) Niger: American hostage rescued by US special forces
(Guardian) Teenage Satanist and far-right extremist sentenced for terrorism offences
(BBC) Lyon attack: Orthodox priest wounded in shooting
(NTB) Over 50 jihadister drept i fransk luftangrep i Mali
(Inside Telecom) Pål Wien Espen har satt seg i direktørstolen i Nkom. Den tidligere juridiske direktøren i Telenor tar nå over jobben som sjef for regulering – av særlig Telenor.
(Associated Press) France bans Turkish ultranationalist group Grey Wolves
(VG) Skyting på Universitetet i Kabul – minst 19 drept. Norske spesialstyrker deltok i operasjonen for å stoppe angriperne.
(Foreign Affairs) Intelligence Isn't Just for Government Anymore. Spy Agencies Need to Reach Voters and Tech Leaders Now, Too.
(Washington Post) U.S. undertook cyber operation against Iran as part of effort to secure the 2020 election
(Guardian) Met police told to reveal if spies still used in political groups
(Aftenposten) Etiopia på randen av borgerkrig
(NTB) EU innfører sanksjoner mot Lukasjenko
---
Ønsker du å få tilsendt medieoppsummeringane våre direkte på epost? Send ein epost til afa(a)eos-utvalget.no