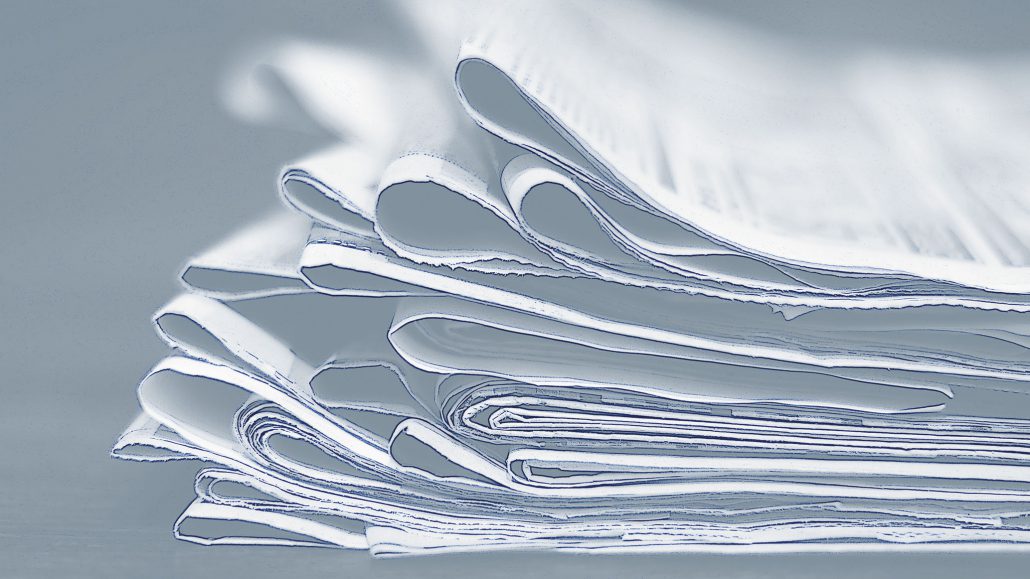 Ønsker du å få tilsendt medieoppsummeringane våre direkte på epost? Send ein epost til afa(a)eos-utvalget.no
---
---
Ny leiar og nye medlemmar i EOS-utvalet
Les sak på EOS-utvalget.no her.
---
PST senkar terrortrugselvurderinga
(PST – pressemelding) Oppdatert terrortrusselvurdering: Trusselen fra ekstrem islamisme er ikke lenger skjerpet
(Politiet – pressemelding) Midlertidig bevæpning av politiet opphører
---
PST peikar på Kina i hackersak
(NRK) For første gang sier PST at Kina står bak et dataangrep
(PST – pressemelding) Etterforskningen av datanettverksoperasjonen mot statsforvalterembeter henlegges
---
2020-årsrapporten frå Kontrollutvalet for kommunikasjonskontroll i det ordinære politiet
Du kan mellom anna lesa om:
Korleis pandemien påverka kontrollarbeidet
Utvalet ventar framleis på ei avklaring om utvalet er omfatta av offentleglova.
Ei avklaring frå Justis- og beredskapsdepartementet om underretning og straffeprosesslova
§ 216 j sjette ledd.
KK-utvalet mottok 21 krav om underretting i 2020 – opp frå 13 i 2019. Utvalet fekk ingen klager i fjor.
Talet på personar (237) som var underlagt kommunikasjonskontroll (kk) av det ordinære politiet var det lågaste på minst fem år.

Det blei rapport inn at ved halvparten av tilfella kor kk blei brukt gav det resultat i form av «pågripelser, beslag og/eller informasjon av bevis- og/eller etterforskningsmessig verdi». Dette er omtrent likt som tidlegare.

32 personar var underlagt romavlytting, som er det høgaste registrerte talet dei siste 5 åra.
I 7 saker blei det brukt eller forsøkt brukt dataavlesing, som er tangering av tidlegare «rekord» frå 2018.
Ved eitt tilfelle blei det ikkje godkjent av rettssystemet etterfølgande godkjenning av såkalla hurtigkopling av kommunikasjonsanlegg. Det var også tre tilfelle kor domstolane (Oslo tingrett og/eller Borgarting lagmannsrett) ikkje gav løyve etter krav om bruk av kommunikasjonskontroll på «vanleg førehandsvis».
Det blei gitt løyve til bruk av IMSI-catcher i 32 saker og kommunikasjonskontroll med heimel i naudrett blei brukt 8 saker.
KK-utvalet har fått innrapporter kjennelse om unnlaten underretting i fem saker som gjeld 10 personar. Dette gjeld berre kommunikasjonskontroll.
Veldig interessant om bevismateriale som er skaffa gjennom hurtigkopling av kommunikasjonskontroll, som ikkje blei ettergodkjent av retten, er lovleg eller ulovleg «erhvervet». Utvalet har spurt Justis- og beredskapsdepartementet om deira syn, men har enno ikkje fått svar.
Om at KK-utvalet ved fleire høve det siste året har merka seg at det er manglande samsvar mellom krav frå politiet og innhaldet i kjennelsane frå retten.
Om opprettinga av eit nordisk samarbeidsforum for tilsvarande kontrollorgan som KK-utvalet.
Om dataavlesing i politiet og kontrollen med den.
---
Saka om påstått amerikansk/dansk spionasje mot Noreg og andre allierte
(NRK) Arbeiderpartiet vil vite hvilke norske politikere som kan ha blitt overvåket
(NRK) Forsvarsministeren: Ingen indikasjon på spionasje mot norske politikere
(Politiken) Spionskandalen – Han afdækkede USA's spionage mod Europa. Nu advarer han imod at stole på amerikanerne
(Morgenbladet – kommentar av Aslak Bonde) Tilliten til E-tjenesten er svekket både av USA-spionasje og av Frode Berg-saken
(Morgenbladet – kronikk) Den dansk-norske etterretningsskandalen viser at Edward Snowden hadde helt rett
(Politico – kronikk) Spying on allies is normal. Also smart.
(NTB) Rødt ber om stans i samarbeidet med USAs etterretningsorganisasjoner
(Videnskab.dk) Hvorfor hjalp Danmark USA med at spionere mod sine europæiske allierede?
(Altinget – kronikker) Tidligere chef i FE: Lækagesagen er danmarkshistoriens mest skadelige og DR: Selv efterretningstjenester må leve med kritisk mediedækning
Relevant innlegg:
(About:intel) U.S. and European Surveillance Law Regimes: Time to Adjust the Contrast?
---
Frode Berg-saka
(TV2) Frode Berg: – Tror amerikanerne sto bak spionoppdragene
---
Om tryggingsklarering
(Frifagbevegelse/NTL Magasinet) Christian Larssen måtte på kort varsel forlate jobben sin ved den norske ambassaden i Indonesia, fordi sikkerhetsklareringen ble trukket tilbake. NTL mener reglene praktiseres feil.
---
Bråk i Canadas parlamentskomite for etterrenings- og tryggingstenester
(Toronto Star) Conservatives boycott national security committee after government refuses to release documents about Winnipeg lab firings
---
Canadas kontrollorgan NSA med rapport med kritikk av SIGINT-teneste
(NSIRA) Review of the Communications Security Establishment's Disclosures of Canadian Identifying Information
(Toronto Star) Spy agency may have broken privacy laws in sharing Canadians' information, watchdog says
---
Folket sa ja til strengare anti-terror-lov i Sveits
(Swissinfo) Controversial anti-terrorism law wins voter approval
(Spiegel) Die Schweizer haben für ein extrem scharfes Antiterrorgesetz gestimmt.
(Amnesty – pressemelding) Switzerland: Dangerous "Yes" vote gives police sweeping powers to target people including children without charge or trial
---
Rapport frå Sveits' kontrollorganet er no publisert på engelsk – det same gjeld årsrapporten frå Nederlands førehandskontrollorgan
Samandrag frå den tyske versjonen av AB-ND (Sveits) si årsmelding er tidlegare nemnt i medieoppsummeringa, men rapporten kan no lesast på engelsk her.
Årsmeldinga frå 2020 for førehandskontrollorganet TIB i Nederland er også no tilgjengeleg på engelsk her.
---
Belgias EOS-kontrollorgan har publisert fleire rapportar i det siste
Les dei på fransk eller nederlandsk her
---
Om påverknadsoperasjonar før det tyske valet
(Spiegel) Die Bundesregierung zeigt sich alarmiert: Russland könnte auf die Wahl im Herbst Einfluss nehmen – und gegen Grünen-Kanzlerkandidatin Annalena Baerbock agitieren
---
Fin og kort oversikt over korleis det tyske EOS-kontrollsystemet er sett opp
Les artikkelen Aufsicht über die Nachrichtendienste des Bundes hos det tyske Datatilsynet her
---
Israelsk e-sjef lettar mildt sagt på sløret
(Times of Israel) In stunning, revelatory interview, ex-Mossad chief warns Iran, defends Netanyahu
(BBC) Israel ex-top spy reveals Mossad operations against Iran
---
Leiar av amerikansk kontrollutval går av
(Washington Post-journalist på Twitter) Adam Klein informed President Biden today he's resigning as chairman of the Privacy & Civil Liberties Oversight Board.
(Lawfare – kronikk av nettopp Adam Klein) What I Found in 19 FISA Applications
---
I sommar er det 10 år sidan terroråtaka mot Utøya og regjeringskvartalet
(NRK) Kronprinsparet tar et oppgjør med hat mot Utøya-overlevende: – Skammelig!
(Aftenposten – kronikk av Geir Lippestad) Vi skal ikke etterlyse en verdikamp med 22. juli som utgangspunkt
(VG – kronikk) Hvordan forstår nordmenn 22. juli-terroren i dag?
(Aftenposten) Jødehat, vold og konspirasjonsteorier ble hverdagen til «Thomas» da han var tenåring. Nå er han far og bekymret for at foreldre ikke har kontroll på ungenes nettbruk: – Mange forstår ikke farene.
(Filter Nyheter) «Mye av det Breivik sa i sitt manifest er korrekt»: Alliansen-leder beskriver 22. juli-angrepet som «karma» for Ap
---
Om IS-kvinner og barna deira
(Aftenposten) Derfor ombestemte hun seg
(Dagbladet) PST antar det ble født rundt 20 barn med norsk mor eller far under IS-kalifatet. Men de har ikke like god oversikt over disse barna i dag, som de har med de norske IS-krigerne.
(VG) Norge vil overbevise Den europeiske menneskerettsdomstolen om at IS-kvinner og deres barn ikke har rett til retur til Europa. Det får Redd Barna til å rase.
---
PST om mindreårige involvert i terrorsaker
(NRK) PST: Ti norske mindreårige involvert i terrorsaker
(PST – temarapport) Mindreårige involvert i terror og terrorrelaterte handlinger
(psst – podkast) Terror og mindreårige
---
Om innskrenkinga av innsynsretten til fleire av Stortingets kontrollorgan og hemmeleghald om Frode-Berg-saka
(Klassekampen) To Arbeiderparti-sluggere går ut mot «et mønster av hemmelighold» på Stortinget.
---
Interessant forskingsartikkel om kontroll med overvaking og menneskerettar
(National Security Law & Policy) Effective Oversight of Large-Scale Surveillance Activities: A Human Rights Perspective
---
Om etterretningsreform i Frankrike
(About:intel) France's tepid intelligence reform
---
EOS-relaterte korona-saker
(USA Today) The real issue with the COVID-19 lab leak theory? The US isn't spying on China like it used to
(Foreign Policy) The Lab Leak Theory Doesn't Hold Up
(BBC) Belgium's Van Ranst: Covid scientist targeted by a far-right sniper
---
Om Bidens besøk i Europa og møte med Putin
(Dagens Næringsliv) Frykter Norge havner i skvis mellom USA og Kina
(Forsvarets Forum) – Toppmøtet mellom Biden og Putin er viktig for Norge
(Politico) Where Europe and the US don't see eye to eye
(NBC News) In an exclusive interview with NBC News, Putin claimed nearly all condemnations of Russia should apply equally to the U.S. and the West.
(Politico) Biden-Putin summit gives US allies hope of better Russia ties
(NTB) USA og Russland enige om å drøfte hvordan cyberangrep kan stanses
(NBC News) Biden, Putin say progress made in Geneva but gulfs on issues remain
---
NATO-toppmøtet
(VG) NATO-sjefen foran toppmøtet: Vil ruste ned cybervåpen
(NRK) Stoltenberg advarer mot våpen verden aldri har sett maken til
(NTB) Nato bekrefter at romangrep kan utløse artikkel 5
(Reuters) NATO adopts tough line on China at Biden's debut summit with alliance
(Guardian) China hits back at 'slanderous' Nato claim it poses threat to west
---
Taliban på frammarsj i Afghanistan
(NTB) Talibans utbredelse i Afghanistan øker i omfang etter at bevegelsen har tatt kontroll over enda et distrikt, for tredje dag på rad.
(Al Jazeera) Roadside bomb kills 11 people in northern Afghanistan
(Al Jazeera) Taliban says Afghans who worked with US and NATO in the past 20 years have nothing to fear as long as they show 'remorse'.
(New York Times) U.S. Weighs Possibility of Airstrikes if Afghan Forces Face Crisis
---
Om åtaket på Kongressen i januar
(VG) Oppgjørets time
---
Stoltenberg langar ut mot Kina
(Aftenposten) Langer ut mot Kina før viktig toppmøte. – En væremåte overfor andre land som er helt uakseptabel
---
Om høgre-ekstremisme
(Aftenposten – kommentar av Andreas Slettholm) Den nye ironigenerasjonen er ikke morsom
---
Om hacking
(NRK) Tromsø kommune utsatt for cyberangrep: – Kan ikke utelukke at sensitiv informasjon er på avveie
(Digi) Lynraske hackere slo til mot tre norske bedrifter: – Inn og ut, ferdig kryptert på 25 minutter
(ZDNet) Ransomware: Ireland's health service remains 'significantly' disrupted weeks after attack
(Digi) Hackere slo til mot kommunens «blindsone»: I fem døgn hadde de full kontroll over Citrix-inngangen
(New York Times) U.S. Seizes Share of Ransom From Hackers in Colonial Pipeline Attack
---
Interessant om u-kjeldekritiske journalistar – frå journalist
(Aftenposten – kronkikk) En farlig journalistisk trend kan true stortingsvalget
---
Terror i Canada
(Washington Post) Muslim family in Canada killed in 'targeted' attack, police say
(CBC – Canada) 9-year-old survivor of London, Ont., attack released from hospital, accused also faces terror charges
---
Om den store politiaksjonen som blei avslørt i førre veke
(Vice) Trojan Shield: How the FBI Secretly Ran a Phone Network for Criminals
(Danmarks Radio) Hemmelig politiapp fælder hundredvis af kriminelle verden over
(VG) Stor, internasjonal politioperasjon: Over 800 pågripelser – syv av dem i Norge
(Dagens Nyheter) Totalt har 155 personer gripits misstänkta för grova brott i Sverige. Svensk polis har kunnat förhindra mer än tio planerade mord, enlight underrättelsechefen Linda Staaf.
(Aftenposten) Kriminelle har gjemt seg bak kryptering og det mørke nettet. Politiets storaksjon kan jage dem tilbake til kodespråk.
(Aftenposten) Politiet skal oppklare forbrytelser, ikke legge til rette for at de skjer, og ikke være med på å begå dem, sier Forsvarergruppens leder.
---
Om dataavlesing og nye overvakingsheimlar til tysk politi og innanlandsetterretning
(Welt) Verfassungsschutz und Polizei erhalten mehr Rechte zur Überwachung
(Organisasjonen Chaos Computer Club med protestbrev) Together against state-sponsored hacking
---
Årsrapport frå Tysklands innanriks-e-teneste
Les Verfassungsschutzbericht 2020 her
---
Halvårsrapport frå Justisdepartementet i USA sin generalinspektør (som mellom anna kontrollerer FBI)
---
Om lettlurte nordmenn
(NorSIS) Fersk undersøkelse: Flere nordmenn gir fra seg personopplysninger i svindel e-post og SMSer
---
---
Andre saker:
(NTB) Eksperter på datasikkerhet i Norge, Tyskland og Frankrike mener å ha funnet en svakhet i mobiltelefoner som har åpnet for overvåking i flere tiår.
(The Register) GPRS-era mobile data encryption algorithm GEA/1 was 'weak by design', still lingers in today's phones
---
(Khrono) Brudd på tjenesteplikter og lojalitetsplikten, mener NTNU, som avskjediger førsteamanuensis Øyvind Eikrem. Han er også suspendert fra all kontakt med studenter og kolleger.

(Wall Street Journal) U.S. Military to Withdraw Hundreds of Troops, Aircraft, Antimissile Batteries From Middle East
(New York Times) Reality Winner, Who Leaked Government Secrets, Is Released From Prison
(Expo) Expo tar upp sökandet efter Sveriges enda internationellt efterlysta nazist. Efter snart nio år på rymmen, utan ett livstecken, kan vi slå hål på polisens hittills hetaste spår. Men frågan kvarstår: Var är Simon Arnamo?
(BBC) Israel strikes in Gaza after fire balloons launched
(Forsvarets Forum) Norge tar sikte på å fortsette treningen av afghanske sikkerhetsstyrker
(Washington Post) France is pulling back from Africa's fastest-growing conflict. Who will fill the security void?
(Intelnews) Russian actors had access to Dutch police computer network during MH17 probe
(CNN) Russian mercenaries implicated in the torture and killing of civilians in Central African Republic
(Bellingcat) Russian Poet Dmitry Bykov Targeted by Navalny Poisoners
(Statewatch – aktivistorganisasjon) UK and USA confirm continued cooperation on undermining encryption
(Aftonbladet) Skolor i Örebro stängs –kopplingar till IS
---
(TV2 – Danmark) Forsvaret sender kampfly til Bornholm efter russisk aggression
(NTB) To russiske jagerfly fløy inn i estisk luftrom
---
(Wired) How governments and spies text each other – Matrix has become the messaging app of choice for top-secret communications
(Dagens Nyheter – kronikk av Säpo-sjefen) "Vi vill spana i spioners och terroristers krypterade appar
(New York Times) Hunting Leaks, Trump Officials Focused on Democrats in Congress
(Arctic Today) US Defense Department announces new Arctic security center
(Wired) In 2011, Chinese spies stole the crown jewels of cybersecurity—stripping protections from firms and government agencies worldwide. Here's how it happened.
(NRK) Tyske soldater hentes ut av Litauen: Skal ha sunget bursdagssang for Hitler
(VG) Islamister herjer i Mosambik: To barn halshugget
(NTB) Tyskland legger ned Stasi-arkiv
(Associated Press) Biden administration pushes plan to combat domestic terror
(BBC) Kim Jong-un prepares for 'dialogue and confrontation' with the US
(USA Today) DOJ inspector general to review Trump Justice Department's seizure of Democrats' phone data
(Digi – innlegg) Cybersikkerhet må inn i stortingsvalgkampen
(Danmarks Radio) Globalt it-nedbrud viser os, 'hvor sårbart dele af internettet er'
(Axios) Fastly says global internet outage was due to a software bug
(BBC) Myanmar coup: UN calls for arms embargo against military
(Reuters) Apple's new 'private relay' feature will not be available in China
(VG) En drøy time etter at Jens Stoltenberg gikk inn i Det hvite hus, kom han ut og takket Biden for hans NATO-støtte.
(Aftenposten – innlegg) Nasjonal sikkerhetsmyndighet kan ikke la være å føre tilsyn med etterlevelsen av sikkerhetsloven.
(NTB) Forskere hevder å ha tatt et kvantesprang i retning av sikrere kryptering – basert på kvantefysikk – for blant annet videosamtaler.
(Forsvarets forum – innlegg om samarbeidsavtalen mellom USA og Noreg) – Norge trenger politiske ledere som ikke lar seg sjarmere av propagandaen fra den kalde krigen
(Intelnews) Russian spy activity has reached Cold War levels, say Germany's intelligence chiefs
(New York Times) The rapid withdrawal of U.S. troops has left the agency seeking ways to maintain its intelligence-gathering, war-fighting and counterterrorism operations in the country.
(NRK beta) Senterpartiet mener Norge trenger en «nasjonal sky»
(Politico) Italian neo-Nazis were plotting to bomb NATO base, police say
(NTB) Minst 114 drept i angrep i Burkina Faso
(Guardian) Boko Haram leader killed on direct orders of Islamic State
(Washington Post) Capitol Police had intelligence indicating an armed invasion weeks before Jan. 6 riot, Senate probe finds
(Danmarks Radio) PET solgte våben til terrortiltalt: 'Det var en grotesk lav pris' – Forsvarer kritiserer PET's brug af agenter i terrorsag, der begynder nu.
(Financial Times) Exporting Chinese surveillance: the security risks of 'smart cities'
(Oppland Arbeiderblad) FBI fant stjålne data fra Østre Toten på det mørke nettet
(Filter Nyheter) Delt blant norske ekstremister: Nynazister brukte politikere som skyteskive
(Reuters) Blasts on buses in western Kabul kill at least 7
(NRK) Politiet vurderer tiltak: – Politikere er rådet til å ikke gå alene på kvelden
---
NIM om eiga evaluering
(NIM) Evaluering: NIM leverer
---
Nyheiter frå Stortinget
---
Vekas podkast-tips
Venstre-podkast med Eldbjørg Løwer, den fyrste forsvarsministeren i NATO og Noreg og leiar av EOS-utvalet frå 2011 til 2019
---
Vekas UFO-nyheit
(NRK) Ny ufo-rapport: Ingen bevis for fremmede romfartøyer, men kan ikke utelukke det
---
Vekas drill-sak
(Intercept) Securely Erasing Your iPhone or iPad — With a Power Drill
---
Ønsker du å få tilsendt medieoppsummeringane våre direkte på epost? Send ein epost til afa(a)eos-utvalget.no