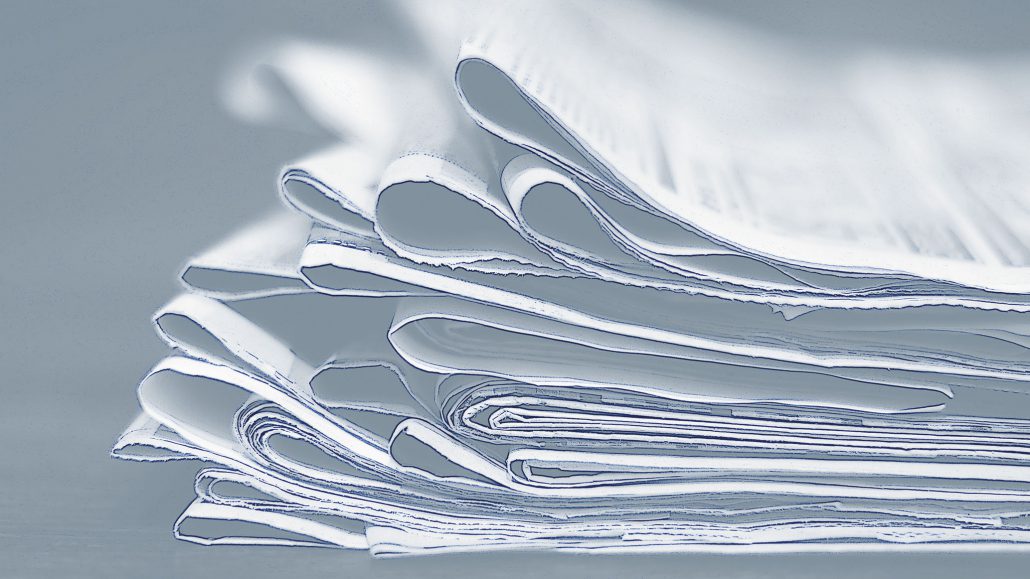 Ønsker du å få tilsendt medieoppsummeringane våre direkte på epost? Send ein epost til afa(a)eos-utvalget.no
---
Årskonferansen 1.april 2020
No er både sjef for E-tenesta og sjef for PST klare til å halda innlegg på EOS-utvalets årskonferanse 1.april.
---
Oppfølginga av EOS-utvalets særskilde melding om PSTs ulovlege innsamling og lagring av flypassasjeropplysningar
(NRK) Kallmyr innrømmer: Forstod ikke alvoret ved PSTs bruk av flyreiseinformasjon
---
Den returnerte IS-kvinna
Natt til laurdag førre helg pågreip PST ei 29 år gammal kvinne som er sikta for å ha delteke i terrororganisasjonen IS.
(Aftenposten) 29 år gammel IS-siktet kvinne varetektsfengslet for fire uker. Snart blir hun skilt fra barna.
(VG) IS-kvinnen (29) erkjenner ikke straffskyld
(NRK) Advokat: – Ikke gitt at IS-kvinnen får straff
(Aftenposten) PST mener den terrorsiktede kvinnens hjemkomst ikke endrer trusselbildet.
(VG) – Alle som har hatt kontakt med IS er farlige, sier den svenske terroreksperten Magnus Ranstorp.
(VG) Slik jobbet de i kulissene for å få IS-kvinnen hjem til Norge
Relaterte saker:
(Aftenposten) Så ulikt dømmes IS-mistenkte: Syria: 3 års fengsel. Irak: Dødsstraff.
(VG) Fire kvinner med norsk statsborgerskap, med til sammen fire barn født i den såkalte Islamske staten (IS), sitter fortsatt internert i to ulike leirer i Nord-Syria.
---
Frode Berg-saka
(NRK) Frode Berg får 4,3 millioner i erstatning av staten. Regjeringsadvokat Fredrik Sejersted sier at erstatningen ikke handler om at norske myndigheter nå innrømmer skyld.
---
Wara-saka
(NTB) Laila Anita Bertheussen tiltalt for angrep og trusler mot statsorganer
(NRK) Dette er truslene Laila Bertheussen er tiltalt for
(VG) Da Politiets sikkerhetstjeneste (PST) pågrep Laila Bertheussen (55) tok etterforskere en rekke beslag i boligen til 55-åringen, deriblant papir, konvolutter og frimerker.
(Filter Nyheter) LES HELE TILTALEN: Bertheussen tiltalt for å ha truet to regjeringsmedlemmer og Christian Tybring-Gjedde
(TV2) Erfaren jusprofessor: – Tiltalen er feil. Dette er som å skyte spurv med kanoner
(Dagbladet) Laila Anita Bertheussen (55) lanserer alternative gjerningspersoner og mener hun selv er et offer.
(VG – kommentar av Astrid Meland) Omtrent så alvorlig som det kan få blitt
London-politiet skal setja i gang med live-bruk av ansiktsgjenkjennings-kamera i gatene
(Pressemelding) Met begins operational use of Live Facial Recognition (LFR) technology.
(Guardian) Civil liberties groups condemn move as 'a breathtaking assault on our rights'
---
Saka om den svenske falske offiseren
(Dagens Nyheter) Många frågor kvarstår efter ÖB:s utfrågning i riksdagen om falske officeren
---
Rettssaka mellom Ølen betong og staten
(NRK) Påstander om amatørmessige norske forsøk på å rekruttere spioner i Russland gjør at et lite kjendisgalleri må stille som vitner i en unik rettssak mot norsk etterretning. (Det er snakk om mellom anna Frode Berg, Jonas Gahr Støre og Ola Kaldager.)
(TV2) E-tjenesten og PST tok uønsket og åpen kontakt, ifølge Ølen betong.
---
Ny justisminister (Monica Mæland frå Høgre) og mange andre endringar i regjeringa
(Regjeringen.no) Offisielt frå statsråd 24. januar 2020
---
PST har sikta to forskarar frå NTNU
(Universtietsavisa) To fast vitenskapelig ansatte ved NTNU etterforskes for blant annet om de kan ha gitt Iran informasjon som bidrar til framstilling av masseødeleggelsesvåpen. De to er suspendert og risikerer avskjedigelse fra NTNU.
(NRK) NTNU begynte å mistenke de to siktede forskerne allerede for ett år siden
---
Spionskandale i EU
(Politico) A colorful ex-EU ambassador is under investigation in Germany for 'secret service agent activity.'s
(Nettavisen) Angivelig spionasjemistenkt har vært EU-ambassadør i Norge
---
Riksrettssaka mot Trump
(New York Times) McConnell Pushes to Speed Impeachment Trial as Trump Requests Swift Acquittal
(Washington Post) Senate adopts ground rules for impeachment trial, delaying a decision on witnesses until after much of the proceedings
(CBS News) Schiff says intelligence agencies are withholding evidence on Ukraine «on the instruction of others»
(VG) Tidligere sikkerhetsrådgiver John Bolton kan bli det farligste vitnet i riksrettssaken mot president Donald Trump.
---
Rettssaka mot Manshaus
(NTB) Straffesaken mot draps- og terrorsiktede Philip Manshaus skal behandles i Asker og Bærum tingrett fra 7. til 26. mai.
---
«Svensk PST» kastar seg inn i datalagringsdebatt
(SVT) Säpochefen Klas Friberg varnar regeringen för att inte ge polisen tillgång till uppgifter i sociala appar. Begränsningen kan enligt Friberg få allvarliga konsekvenser för brottsbekämpningen.
(Dagens Nyheter) Efter Säpochefen Klas Fribergs kritik mot regeringen på DN Debatt ska regeringen sätta sig ned med myndigheten för att diskutera vidare.
---
Veldig interessant serie i dansk avis
(Berlingske) PET løb fra løfte om at hjælpe agent i knibe med penge og frihed
(Berlingske) To PET-agenter udså sig Ahmed, da han kom hjem fra Syrien. De havde søgt efter sådan én som ham – han var perfekt
(Berlingske) En særlig flok feriegæster tog på en spontan tur til Spanien – helt galt gik det, da den ene delte en video på Facebook
(Berlingske) En dag blev Ahmeds søster ringet op af »Søren« fra PET. Han ville mødes – men så stoppede hans telefonnummer med at virke
---
Kina med ekstreme tiltak mot Corona-viruset
(CNN) Live Updates – China restricts travel of 30 million people as coronavirus death toll rises
---
---
Andre saker:
(About:Intel – kommentar) Many traditional oversight mechanisms are reaching their limits in the age of digital, transnational surveillance. How can we close the gap between high-tech intelligence techniques and low-tech and inefficient oversight processes?
(TV2) Her sjekker amerikanske militær-eksperter flystripen på Jan Mayen
(Guardian) Isis founding member confirmed by spies as group's new leader
(Guardian) Iran admits it fired two missiles at Ukrainian passenger jet
(NTB) Stoltenberg om cyber: Vil ikke svare på hva som utløser artikkel 5
(Digi) Internet Explorer har kritisk sårbarhet som allerede utnyttes av hackere
(EU Observer) AI must have human oversight, MEPs recommend
(Guardian) Saudi Arabia 'planned to spy on Khashoggi's fiancee in UK'
(BBC) Neo-Nazi Rinaldo Nazzaro running US militant group The Base from Russia
---
(Guardian) Jeff Bezos hack: Amazon boss's phone 'hacked by Saudi crown prince'
(Wired) Everything We Know About the Jeff Bezos Phone Hack'
(E24) Saudi-Arabia kaller anklagene absurde
---
(Reuters) Apple dropped plan for encrypting backups after FBI complained – sources
(Medium One Zero) U.S. Cops Have Wide Access to Phone Cracking Software, New Documents Reveal
(Defense One – kommentar) Saudi Arabia's Phone Hacking Shows We Need Better Encryption — Not Backdoors
---
(Aftenposten) Forsvarssjefen ramset opp hvorfor han mener Norge er i sikkerhetspolitisk trøbbel
(Forsvarets Forum) Forsvarssjefen går av i sommer
(Aftenposten – nyhetsanalyse) I vår kan Norges første kvinnelige forsvarssjef være et faktum. Alder, stridserfaring og et fregattforlis kan avgjøre valget.
---
(New York Times) Glenn Greenwald Charged With Cybercrimes in Brazil
(New York Times – leiar) He's faced continual threats since revealing that leaked texts showed illegal activity by a judge who helped clear the path for Jair Bolsonaro's election. Og utdrag:
"Sadly, assailing a free and critical press has become a cornerstone of the new breed of illiberal leaders in Brazil, as in the United States and elsewhere around the world. Accusations of wrongdoing are dismissed as "fake news" or politically motivated slander, and the power of the state is harnessed not against the accused officials but against the reporter."
---
(New York Times) The Secretive Company That Might End Privacy as We Know It
(Information) Kinesisk overvågning bliver i stigende grad en eksportvare, der bruges til at undertrykke befolkningsgrupper
(Daily Beast) Regime Critic Says Saudis Tried to Kidnap Him on U.S. Soil
(BBC) Swiss police 'exposed Russian spies in Davos'
(NTB) Ansatte med ekstreme holdninger fjernet fra fransk e-tjeneste
(Intelnews) French counterterrorism officer charged with selling forged documents online
(BBC) Germany has banned the neo-Nazi group Combat 18 and launched raids across the country in an attempt to crack down on the organisation, officials say.
(ZD Net) Researchers set up a honeypot to monitor what cyber criminals are doing when they target industrial environments – and found that hackers are going after factories in large numbers.
(New York Times) A small team of agents spent years investigating whether one of Washington's closest allies was involved in the worst terror attack in U.S. history. This is their story.
(Spiegel) Nordkorea nimmt erstmals an Münchner Sicherheitskonferenz teil
(CNBC) Palantir CEO Alex Karp defends his company's relationship with government agencies
(AFP) Venezuelan intelligence raids opposition leader Guaido's offices, says lawmaker
(CBC – Canada) A 'second class' spy: Muslim CSIS agent alleges discrimination, abuse
(Guardian) Jailed British-Australian Kylie Moore-Gilbert rejected Iran's offer to work as a spy
(New York Times) As Protests in South America Surged, So Did Russian Trolls on Twitter, U.S. Finds
(Associated Press) Former German Military Translator on Trial as Iran Spy
(Nextgov) Weakening Encryption Could Impact Election Security, Coalition Says
(VG/Aftonbladet) Syv eksperter svarer: Kan vi stå overfor tredje verdenskrig? (Svaret er nei frå alle saman…)
(Reuters) Bulgaria charges three Russians over poisoning possibly linked to Skripal case
(NTB) Libya-konflikten førte til tyrkisk hacking av greske nettsider
(BBC) Yemen war: Death toll in attack on military base rises to 111
---
(Expressen) Kinas ambassadör till angrepp mot Expressen
(SVT) Tre av riksdagens åtta partier (V, KD och SD) vill att den kinesiska ambassadören Gui Congyou ska förklaras persona non grata och utvisas från Sverige.
---
(Riksadvokaten) Riksadvokaten har i brev av 15. januar 2020 gitt enkelte nye føringer for hvordan påtalemyndigheten skal forholde seg til mulig feilinformasjon i trafikkdata innhentet fra Danmark. Les brevet nedenfor.
---
(NSM podkast) I denne episoden diskuterer Roar og Jørgen forslaget om at det burde være forbudt å betale løsepenger når man er rammet av løsepengevirus. Er det smart? Hva slags effekt kan et slikt forbud ha?
---
Vekas tunge/kuriøse
(TV2) Kalles «Jabba the Jihadi»: Fant 250 kilo tung IS-sjef i en hule
---
Nyheiter frå Stortinget:
Kontroll- og konstitusjonskomiteens innstilling om «Riksrevisjonens undersøkelse av infrastruktur og støttefunksjoner for kampflyvåpenets operative evne» er levert. Innstillinga er gradert og ikkje offentleg.
---
Ønsker du å få tilsendt medieoppsummeringane våre direkte på epost? Send ein epost til afa(a)eos-utvalget.no