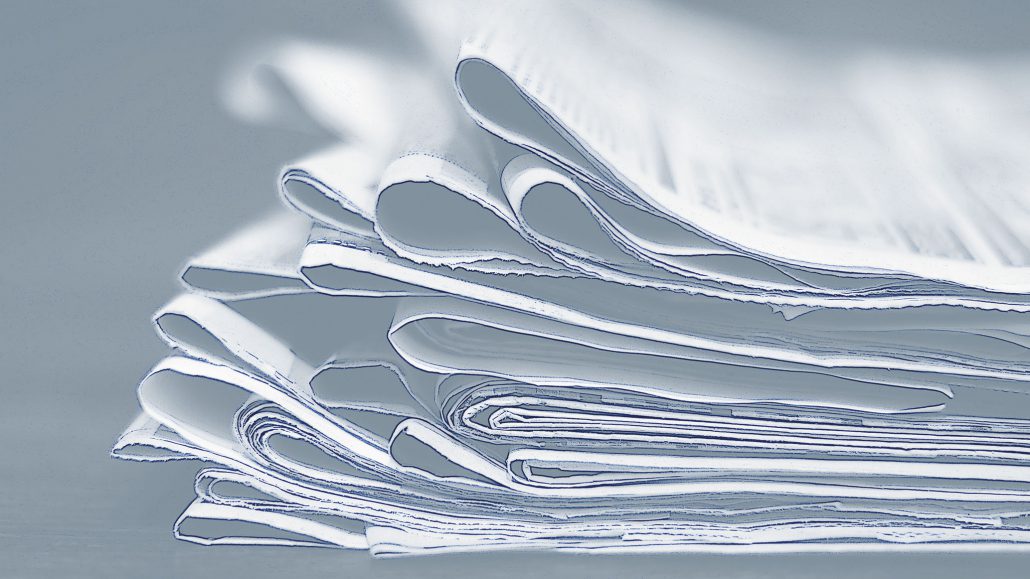 Ønsker du å få tilsendt medieoppsummeringane våre direkte på epost? Send ein epost til afa(a)eos-utvalget.no
---
EOS-utvalet søker IT-driftsansvarleg
---
PST skjerpar trugselvurderinga frå ekstrem islamisme
(Pressemelding) Terrortrusselnivået i Norge er fortsatt moderat, men PST vurderer at trusselen fra ekstrem islamisme er skjerpet fra siste vurdering.
---
Saker om Berge Furre-saka frå 1996
(Aftenposten) Thorbjørn Jagland antyder at tidligere justisminister Grete Faremo, eller noen i kretsen rundt henne, brukte korrekturlakk på et viktig dokument for å skjule kjennskap til pikant overvåkingssak.
(NRK) Faremo avviser blankt overvåkningspåstand i Jagland-bok
Les EOS-utvalets fyrste særskilte melding frå 1996 som gjaldt denne saka.
---
Frode Berg-saka og den nye boka ført i pennen av NRK-journalist Morten Jentoft
(NRK) Stortingspolitikere mener E-tjenesten må beklage til Anita Berg
(iFinnmark) Fortsatt isfront mellom Frode Berg og Etterretningstjenesten: – Jeg reiste meg og gikk fra forsoningsmøtet
(iFinnmark) Ap-lederen ble overrasket over at «Peik» som vervet Frode Berg var sentral Ap-mann i Sør-Varanger
(Sør-Varanger Avis) Morten Jentoft mener mange i E-tjenesten har for teoretisk tilnærming til Russland.
(Forsvarets Forum – bokmelding) Morten Jentoft har skrive ei god og edrueleg bok om Frode Berg-saka. Men framleis sit me attende med mange spørsmål.
(Dagbladet) Frodes liv etter KGB-marerittet
---
Om russisk disinformasjon
(The Barents Observer) How a Barents Observer story is misused by troll media to sham a Norwegian "intrusion" into the Russian Arctic
---
Terroråtaka i og mot Frankrike
(BBC) France attack: What we know about the stabbings in Nice
(Aftenposten) Fransk påtalemyndighet bekrefter at en 21 år gammel tunisier er pågrepet.
(BBC) France church attacker arrived in Europe from Tunisia days ago
(Aftenposten) Politiet mener en 21-årig tunisier sto bak, men har nå også pågrepet en mann de mener var i kontakt med ham før angrepet og ga ham en telefon.
(Guardian) World leaders condemn Nice attack as France terror alert level raised to maximum
(Associated Press) Prosecutor: attacker not on intelligence radar
(VG) Fransk storavis: Innenriksministeren slo intern terroralarm etter jihad-oppfordring
(Ritzau/Reuters) Macron: Frankrig har været udsat for et »islamistisk terrorangreb«
(VG) Knivangrep mot fransk konsulat i Jeddah
(Aftenposten) Siden 90-tallet er Frankrike blitt utsatt for minst 70 terrorangrep eller avvergede terrorplott. Jihadistene ser Frankrike som sin fiende nummer en i Europa.
---
Macron og Erdogan kranglar og mange muslimar er forbanna på Frankrike
(BBC) France recalls Turkey envoy after Erdogan says Macron needs 'mental check'
(Guardian) Anger spreads in Islamic world after Macron's backing for Muhammad cartoons
(AFP) Tens of thousands stage anti-France rally in Bangladesh
(NTB) Tyrkia raser mot det franske satiremagasinet Charlie Hebdo som har en karikaturtegning av president Recep Tayyip Erdogan på forsiden av sin siste utgave.
(NTB) Frankrike truer Tyrkia med EU-sanksjoner etter kritikken fra president Recep Tayyip Erdogan.
(NTB) Store demonstrasjoner mot Macron i mange land
---
Etterretningsskandalen i Danmark:
(Berlingske) Presset på Trine Bramsen stiger: Har tilbageholdt central oplysning om FE-sagen
(Politiken) »Det er en måde, man parkerer folk på«: Hjemsendt spionchef bliver sendt til Hjemmeværnet
(Electrospaces – nederlandsk etterretningsblogg) Danish military intelligence uses XKEYSCORE to tap cables in cooperation with NSA
Tilsynet for Efterretningstjenesterne leveret også i går til forsvarsministeren sin "redegørelse for 2019 vedrørende FE». Den er enno ikkje offentleg.
---
Sak om dansk PET-kjelde som blei dømt til fengsel i Spania for terror
(Berlingske) Lækkede PET-papirer: Sandheden om dansk spion skulle skjules
---
Sveits' e-teneste med interessant «situasjonsrapport» for 2020
Det er mellom anna interessant å merka seg at Sveits' e-teneste i tillegg til å trekka fram dei "vanlege trugsel-landa" Iran, Kina og Russland og trekkjer fram Tyrkias Erdogan-regime.
I motsetning til i Noreg og fleire andre europeiske land skil Sveits seg også ut som eit land kor e-tenesta meiner at venstre-ekstreme utgjer ein større trugsel enn høgre-ekstreme.
Den sveitsiske e-tenesta går også langt lenger enn kva dei norske tenestene gjer når det kjem til tallfesting av operasjonar og personar dei bruker skjulte tvangsmiddel mot.
Nyheitssak:
(Swissinfo) Terrorist attacks inspired by the Islamic State group remain likely in Europe, with Switzerland not invulnerable to such threats, says the Federal Intelligence Service.
---
Säkerhetes- og integritetsskyddsnämnden (SIN) med fråsegn om Säpos livvakt/VIP-vern-verksemd
Les om behandling av personuppgifter inom verksamhetsområdet personskydd her
---
Alvorleg hacking-sak i Finland kor særs sensitive pasientjournalar er stole
(Aftenposten) Sensitive personopplysninger fra psykoterapisenter på avveie. Nå presses pasienter for penger.
(Yle) Polisen: Tiotusentals berörs av dataintrånget på Vastaamo
(Yle) Vastaamos vd får sparken
---
Også stor hacking-sak i Sverige
(Dagens Nyheter) Enorm säkerhetsläcka – hemliga uppgifter om riksdagen och banker ute på nätet
---
Krypteringskrigen
(Reuters) The U.S. National Security Agency is rebuffing efforts by a leading Congressional critic to determine whether it is continuing to place so-called back doors into commercial technology products, in a controversial practice that critics say damages both U.S. industry and national security.
(Heise – Tyskland) Crypto Wars: Deutsche EU-Ratspräsidentschaft will Beihilfe zur Entschlüsselung
---
Krigen i Nagorno-Karabakh
(NRK) Det foregår en hemmelig operasjon på Europas yttergrense. Der slåss syriske opprørssoldater for Aserbajdsjan mot Armenia, på oppdrag for Tyrkia.
(BBC) Nagorno-Karabakh conflict: 'Execution' video prompts war crime probe
(BBC) Nagorno-Karabakh conflict: Missile strike on Azeri town kills 21 civilians
(Amnesty – pressemelding) Amnesty International has verified the use of banned cluster bombs by Armenia for the first time in the current Nagorno-Karabakh conflict, following an attack on the city of Barda in Azerbaijan.
(NTB) Røde Kors: Store sivile tap i rakettangrep mot Aserbajdsjan
(Washington Post – kommentar) How to stop a war between Armenia and Azerbaijan
---
USA-valet, hacking og demokratiet
(Yahoo News) Russians Who Pose Election Threat Have Hacked Nuclear Plants and Power Grid
(Washington Post) Officials stress security of election systems after U.S. reveals new Iranian and Russian efforts
(C4ISRNET) The US military is targeting foreign actors to defend the presidential election
(Axios) If President Trump wins re-election, he'll move to immediately fire FBI Director Christopher Wray and also expects to replace CIA Director Gina Haspel and Defense Secretary Mark Esper
(New York Times) Trump Campaign Website Is Defaced by Hackers
(Washington Post) Trump's attacks on political adversaries are often followed by threats to their safety
(BBC) Walmart pulls guns from display over 'civil unrest' concerns
---
Oppsiktsvekkande sak frå Australia
(Sydney Morning Herald) 'Blood lust, killings, cover-ups': Report describes Australia's 'Abu Ghraib' moment
---
Om veldig interessant dom
(Bergens Tidende) Mann i Bergen frifunnet for datainnbrudd hos Vegvesenet
---
Om tysk dataavlesing
(About:intel) New hacking powers for German intelligence agencies
---
Også i Frankrike kan EU-dommen få konsekvensar for nye e-lov
(intelligence Online) ECJ ruling throws intelligence act into disarray
---
Stortinget og korona-kommisjonen
(NRK) Koronakommisjonen vil se Stortingets beredskapsplaner og interne vurderinger rundt håndteringen av pandemien. Stortinget nekter.
---
Demonstrasjonane mot diktatoren i Kviterussland
(Reuters) Lukashenko shuts borders, shakes up security team to stamp out Belarus protests
(NRK) Lukasjenko vil bruke bevæpnet milits mot opposisjonen
---
PST søker leiar for seksjon for tryggleiksetterretning
---
EOS-relevante koronanyheiter og om den nye smitteappen
(Filter Nyheter) Tror pandemien er «forhåndsplanlagt»: Vaksinemotstandere og nynazister på samme demonstrasjon i Oslo
(NRK) Pandemien gjer PC-ar meir sårbare, og no er hackarane meir aktive enn før
(Folkehelseinstituttet) Oppdateringer om digital smittesporing
---
---
Andre saker:
(NRK) Vurderer norsk krigsskip til Midtøsten
(Pressemelding frå Finlands SUPO – Skyddspolisen) Hotet om högerextrem terrorism har ökat i Finland
(South China Morning Post) China-US tension: military officials meet to discuss how to avoid all-out conflict amid rising temperature
(VG) En intern NATO-rapport slår fast at medlemslandene ikke har god nok kontroll over utenlandske og spesielt kinesiske investeringer i havner, flyplasser og telekommunikasjon.
(Aftenposten) Politiet beklager egen oppførsel overfor Kongsberg-mann som hengte opp plakater med Muhammed-karikatur
(Aftenposten – kommentar av Harald Stanghelle) Midtøsten forandrer seg nå dramatisk. Stadig flere arabiske land er klar for en fredsavtale med Israel. Muren av fiendskap er i ferd med å ramle sammen. Hva er det egentlig som skjer?
(Aftenposten) Norges nye forsvarssjef er fabelaktig åpen, mener tidligere toppoffiser. Målet er å gjøre store endringer i Forsvaret.
(Digi) Adressefeltet i flere nettlesere kan forfalskes
(Göteborgs-Posten) Regeringen beslutar: kinesisk spion ska utvisas
(The Times) UK targets Putin allies with covert attacks
(SVT) Svenska officerare behöver läsa fler böcker för att förbereda sig för krig. Plutonchefen Andreas Braw vill att Försvarsmakten tar initiativ till en officiell litteraturkanon.
(Digi) IT-giganten deler informasjon om angrepet, men holder fortsatt kortene tett til brystet
(Reuters) U.S. warns of threat posed by China, signs military pact with India
(Washington Post) U.S. arrests five alleged Chinese agents, accusing them of targeting dissidents
(Foreign Policy) Does the U.S. Nuclear Umbrella Still Protect America's Allies?
(Politiken) PET blokerer for fem personers statsborgerskab af hensyn til landets sikkerhed
(Guardian) Russia issues extraordinary statement over reports CIA agents were attacked in Australia
(NTB) Center for Cybersikkerhed i Danmark har kartlagt hvordan kriminelle utveksler hackerangrep og andre tjenesten.
(Dagens Næringsliv – innlegg) Er vi godt nok rustet til å møte hybride trusler?
(Associated Press) Fraud by fake CIA operative lands 7-year prison term
(Säkerhetspolisen – pressemelding) Två personer åtalades den 29 oktober vid Gävle tingsrätt för mordförsök respektive medhjälp till mordförsök. Säkerhetspolisen har bedrivit förundersökningen. Det misstänkta mordförsöket ägde rum i Gävle i februari 2020. Säkerhetspolisen har bedrivit förundersökningen eftersom mordförsöket
(Associated Press) FBI warns ransomware assault threatens US healthcare system
---
(Guardian) Secrets and lies: untangling the UK 'spy cops' scandal
(Guardian) Police spying inquiry to examine targeting of UK black justice groups
---
(Süddeutsche Zeitung) Messerattacke in Dresden:BND wurde vor Islamist gewarnt - und gab Warnung nicht weiter (Knivåtaket I Dresden: BND (Tysklands utanlandsetterretningsteneste blei åtvara mot islamistar, men vidareformidla ikkje åtvaringa)
(Regjeringen.no/nordnorskdebatt.no – forsvarsminister Frank Bakke Jensen) Norge skal ta imot allierte ubåter på en trygg måte
(Datatilsynet) Datatilsynet har vedtatt et overtredelsesgebyr på 750 000 kroner til Sykehuset Østfold HF. Bakgrunnen er at sykehuset i perioden 2013-2019 lagret rapportuttrekk fra pasientjournal utenfor sikker sone.
(Intelnews) Soviets penetrated West German spy agency by recruiting ex-Nazis, research shows
---
(Guardian) Sudan and Israel agree US-brokered deal on normalising relations
(Al Jazeera) 'Ignition of new war:' Sudan political parties reject Israel deal
---
(Guardian) MI5 colluded in Pakistan's torture of British terrorist, court hears
(Aftonbladet) Ryssland satsar över 500 miljarder kronor om året på sin militär. I ett utspel anklagar den ryska regeringen nu Sverige för att rusta upp för mycket. – Det här är en typisk desinformationsoperation, säger försvarsminister Peter Hultqvist (S).
(South China Morning Post) Beijing gives cautious welcome to Vladimir Putin's hint over Russia-China military alliance
(Washington Post) A 19-year-old with a van full of guns and explosives plotted to assassinate Biden, federal officials say
(BBC) Afghan bombing: Kabul education centre attack kills at least 18
(Dagens Næringsliv) Hackerangrepet mot Hydro enda dyrere enn tidligere antatt: Ny prislapp på 800 millioner kroner
---
(BBC) Syria war: 'Russian air strikes kill dozens' in Idlib
(Al Jazeera) Erdogan warns of military action in Syria, decries Russian strike
---
(Intelligence Online) Private threat intelligence companies played key role in helping FBI investigators establish case against GRU cyberspies
(BBC) Peshawar bombing: At least seven dead in Pakistan school attack
---
Nyheiter får Stortinget og Regjeringen
Utanriksminister Ine Eriksen Søreide har svart på Audun Lysbakkens (SV) spørsmål om "utenriksministeren kjenner til tilfeller av norsk eksport av digital overvåkningsteknologi, og hva vil utenriksministeren foreta seg for å sørge for at denne typen eksport blir forsvarlig regulert."
Grunnlovsforslag frå Michael Tetzschner (H), Peter Frølich (H) og Morten Wold (Frp) om endring i § 98 (forbud mot uforholdsmessig inngrep i borgernes frihetssfære)
---
Ønsker du å få tilsendt medieoppsummeringane våre direkte på epost? Send ein epost til afa(a)eos-utvalget.no